Welcome!

Welcome to Kings' Way Family Medicine of Greeneville, TN. the practice of Heather Olson FNP-C. We are a family medicine facility serving the Greeneville, TN. area in all aspects of primary care. We appreciate you visiting and learning more about our office!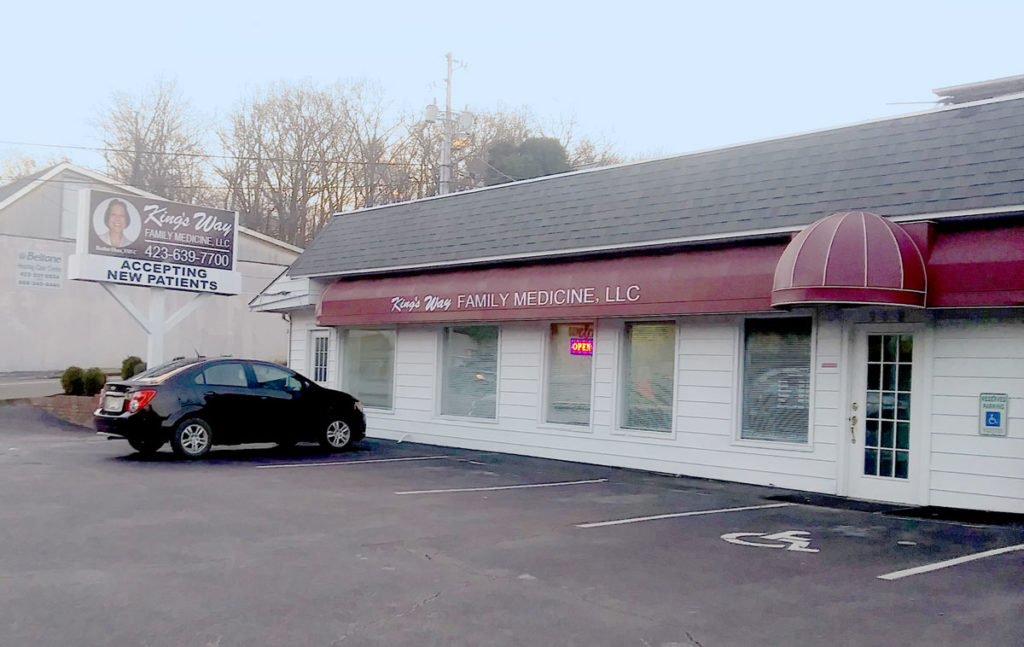 318  Tusculum  Blvd.  | Greeneville, TN 37745
King's Way Family Medicine serves the wider Greeneville, TN. area with family health services such as preventative care, children's health, injuries, chronic disease, male wellness, and female wellness. King's Way also has in-house labs for blood draws and on-site tests such as urine analyses.
Please see Services for more information.
Now Accepting New Patients
Most insurances accepted and self-pay.
If you have questions about your plan, or to schedule an appointment, call
423-639-7700
You can also email us any time from our Contact page.