About
Our Team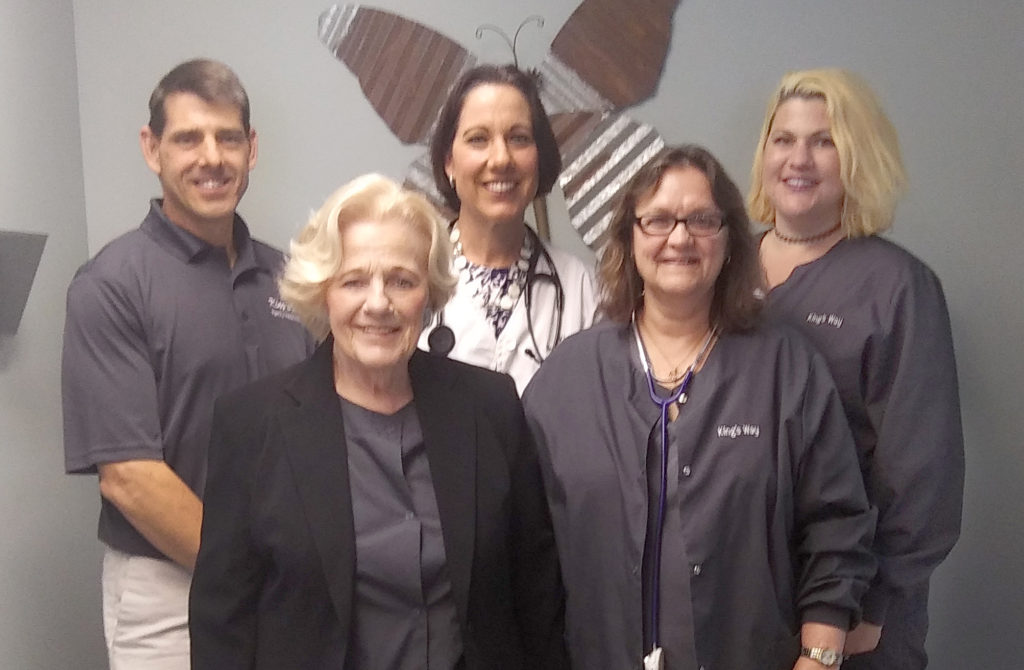 Provider
Heather Olson
FNP-C Heather Olson is a Family Nurse Practitioner. Primary care is her passion in healthcare. She graduated from Frontier Nursing University in Hyden, KY. She has worked in healthcare since 1999. Heather is excited to serve her community and take care of their healthcare needs. She is active in the community, also serving as Pastor of a non-denominational church in Greeneville. Heather has obtained a Ph.D in Theology in addition to her career in the medical field. She considers it a great honor to care for people both physically and spiritually. Heather also enjoys teaching, family time, spending time in the outdoors, gardening, and learning to play the piano.
Staff
Craig Olson
Practice Manager
Craig Olson graduated from the University of Central Florida with a Bachelor of Science degree in Microbiology and Molecular Biology. After visiting Gatlinburg and the Smoky Mountains for many years, he decided to relocate and make his home in Greeneville six years ago. He is married to Joy Olson and they have 3 children—Joshua, Isaiah, and Hannah. Craig enjoys meeting people and helping people with their needs. He also enjoys watching his sons play high school baseball and going hiking.
Carolyn Olson
Office Manager Caroloyn Olson moved to Greeneville from Florida seven years ago at the direction of the Lord. While residing in Florida, she was a teacher for 12 years, and later became a guidance counselor for 12 years. After moving to Tennessee, Carolyn worked at Takoma Hospital as a social worker and discharge planner as needed. Additionally, Carolyn is an ordained minister and continues to work with people in that capacity.
Judy Johnson
LPN Judy Johnson was raised in Madison County, North Carolina, moving to Greeneville in 1977. She began her career at Takoma Hospital in 1978 after graduating from LPN school. Judy then transferred to the Takoma Medical Group and has worked for Dr. J.R. McKinney, M.D. for the past 35 years. She has two sons, Steven and Brandon Franklin, and two granddaughters, Emmaline and Melayne. Judy feels blessed to have this opportunity to work at King's Way Family Medicine following the retirement of Dr. McKinney.
Lindsey Swift
Biller and Coder 
Lindsey Swift worked for 6 years as a CNA to special needs patients and the elderly. Before that, she obtained her Associate of Arts degree in Paralegal Studies from Daytona State College in 2001. Between working in an office and nursing, she stayed home for a few years to raise her children. She is currently obtaining her license as an insurance billing specialist. In her free time, she enjoys riding her motorcycle and spending time at the lake with her 4 beautiful children and 2 dogs.